Chocolate-Peppermint Fudge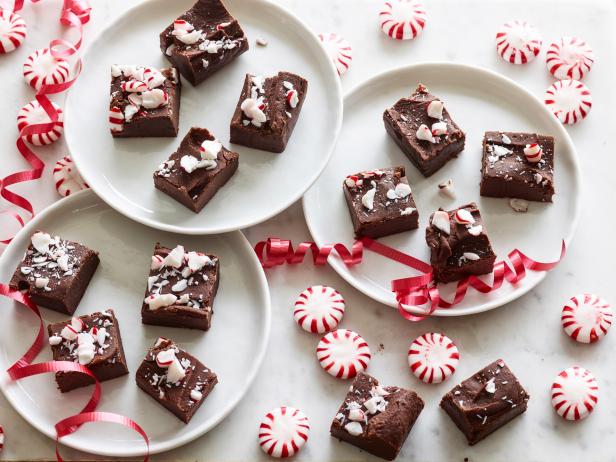 The Holiday is truly upon us as the holiday cookies are in the over and everyone gets ready to see their families and loved ones. We will be doing a Holiday recipe series and include whatver Holiday you might celebrate this time of the year. First though, we will be doing a favorite at the Horne Household for Christmas, which is a decadent Peppermint Fudge sure to impress your in-laws or future mother-in-law. 



 Step
1:
Line an 8- by 8-inch baking pan with parchment paper, leaving a 1 inch overhang on all sides.

Step 
2:
Bring evaporated milk, sugar, and kosher salt to a boil in a medium saucepan over medium-high heat. Cook, stirring constantly, 3 minutes. Remove from heat, and quickly stir in marshmallows, chocolate chips, and peppermint extract until melted and smooth. Immediately transfer fudge to prepared pan and spread in an even layer. 

Step 
3:
Sprinkle fudge with crushed peppermints, pressingly lightly to help adhere; let cool slightly. Refrigerate until firm, about 1 hour. Use parchment overhang to remove fudge from pan. Sprinkle with flaky salt and cut into pieces. Fudge may be stored in an airtight container, refrigerated, up to 3 days. For best texture, bring to room temperature before serving.
Ingredients: 
1 (5 Ounce) Can of Evaporated Milk 
1 1/4th Cup of Sugar 
1/2 tea spoon of Kosher Salt 
1 Cup of Mini Marshmallows 
1 Cup 60% Bittersweet Chocolate Chips 
1/2 tea spoon of Pure Peppermint Extract 
1/4 Cup of Coarsely Crushed Peppermints 
Flaky Sea Salt